For Lease/ possible sale to the right home:
'J.R.'- 9 year old gelding.  14.3 hands.
J.R. is sweet and fun-loving quarter horse with a warmblood's trot.  He is an in-your-pocket type boy, and is always happy and excited to work.  J.R. has extensive dressage training.  He has shown since he was a three year-old, and has competed through first level.  Knows all of the second level movements.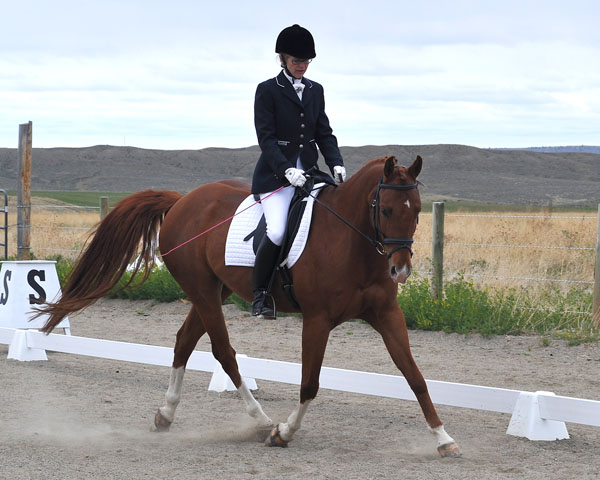 J.R.  loves to trail ride, and go for hacks in the fields.  While we haven't jumped him extensively, he does show bravery and honesty over fences, and would be an excellent mount for someone who wanted to show in the hunter ring, or do some three-day eventing.  Please contact Chrissy for more information.
For Sale:
Sweet Pea,  Dressage pony mare, $15,000
Sweet Pea is a 13.1 1/2 hand, 2011 ISR Sport Pony mare by Popeye.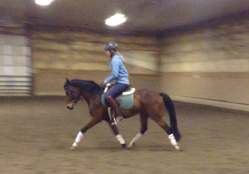 Please see a brief free-lunge video here VRYJ0932.
Please see her video as a three year old here Sweet Pea Video
This mare has 3 very good gaits.  Lots of overstep in her walk and trot, very good activity in her hind legs, keeping them well underneath her body in the trot and canter, and a free shoulder.  When she is free lunged, she shows excellent talent for the medium and extended gaits.  All three gaits are balanced and correct in rhythm.  She shows excellent rideability.  We work her in hand as well, and she goes very well in the long lines.  She shows good talent for piaffe.
Because of her excellent gaits and rideability, we feel Sweet Pea would make an excellent prospect for Pony FEI dressage.  Given her age and liveliness, we would love to see her with a rider that was fairly experienced to bring her along correctly, though she is suitable for an amateur.  With more experience, this mare will make an excellent children's pony.
Sweet Pea also shows very good technique over fences.  We regularly school her through a jump chute, which she loves.  Please see video .
Sweet Pea clips, ties, loads, bathes, is ridden in indoor and outdoor arenas, and is good for the farrier (she is barefoot and has excellent feet), and vet, and likes to go for trail rides.
We believe this little mare has the heart and physical talent to go very far in any discipline.  Whether it is FEI dressage or hunter/jumpers- with the right person, she will be unstoppable.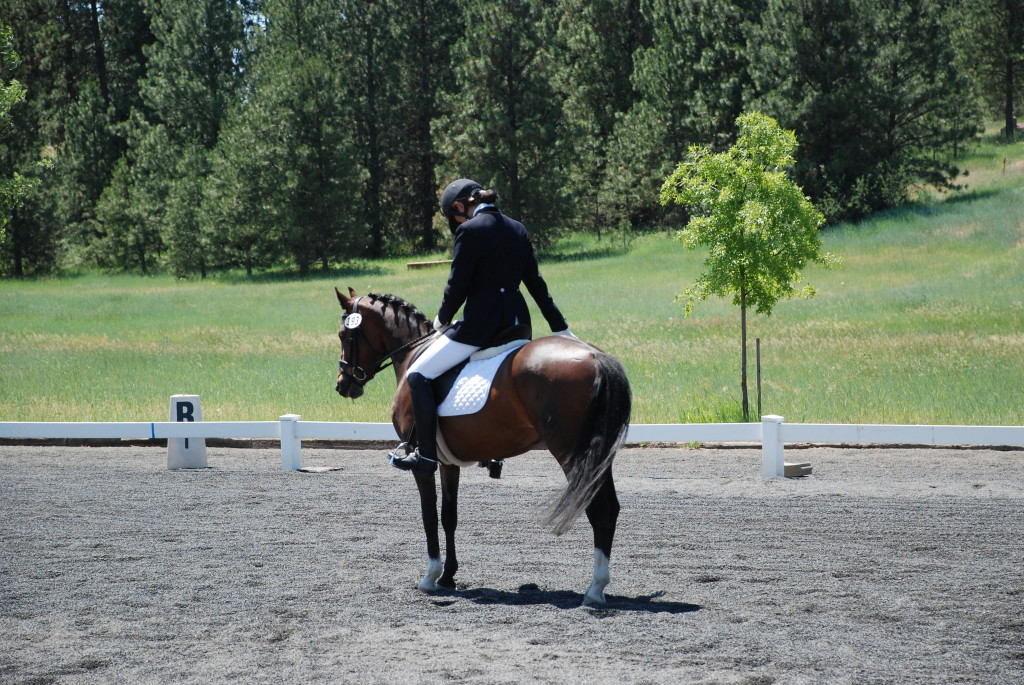 Please contact Chrissy for more information.